Alert
Applications received now through March 31, 2024, will be considered for a Summer/Fall 2024 start date.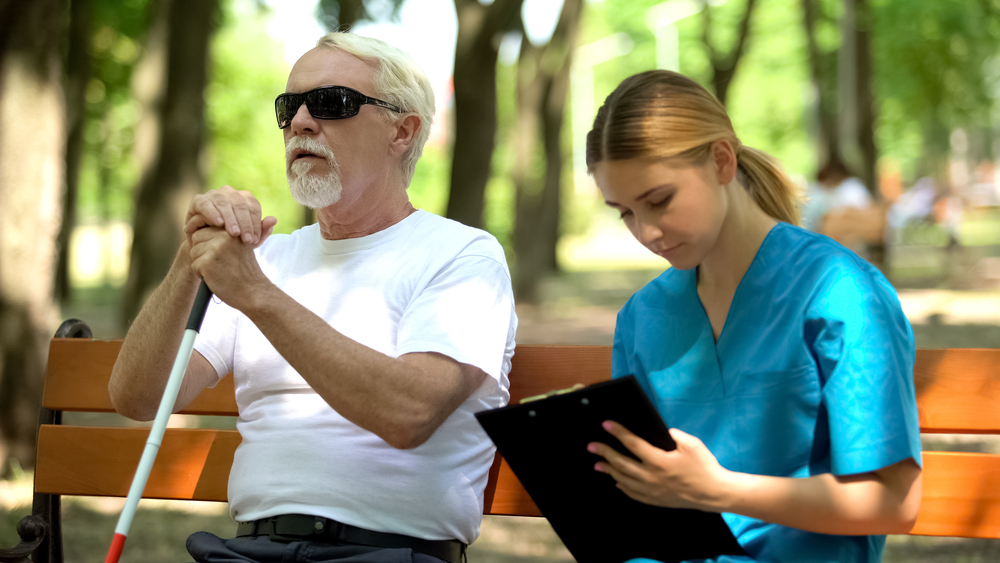 The Visual Impairment and Orientation & Mobility Professionals Scholarship Program (VIOMPSP) provides financial assistance to students seeking a degree or certificate in orientation & mobility, low vision, assistive technology, and communication and daily living therapy to increases the supply of qualified blind rehabilitation specialists for the Department of Veterans Affairs (VA). VIOMPSP helps the Veterans Health Administration (VHA) meet its need for qualified blind rehabilitation specialists for which recruitment or retention is difficult.
Scholarship Details:
Tuition and Fees
The VIOMPSP award pays a participant's school tuition and required/mandatory fees through direct payment to the school. The total amount of assistance provided to a full-time VIOMPSP student in an academic year may not exceed $15,000 and the total amount of assistance a participant receives from VIOMPSP may not exceed $45,000.
Required/Mandatory Fees are defined as those fees assessed by the college or university to all students in the academic program for which the scholarship was awarded. General Guideline: If the fee is optional, the fee is not required by all participants in the plan of study, or if the student at any time can opt out of the fee, they do not qualify for reimbursement.